Business Network for Offshore Wind & SeaAhead Select CLS Wind for 2023 IPF Startup Alley
Only 12 Startups

Selected,
CLS Wind Presenting
Startup Alley | March 29 & 30 | www.offshorewindus.org/2023ipf/startup-alley
For the second year, the Business Network for Offshore Wind has partnered with SeaAhead, a blue tech startup platform that helps accelerate the growth and development of new companies who are working on issues related to ocean industries and sustainability.
SeaAhead has selected 12 startup companies to deliver pitches to 2023 International Offshore Wind Partnering Forum (IPF) attendees and participate in a moderated Q&A session.
Pitches take place in two sessions on Wednesday, March 29 and Thursday, March 30.
2023 IPF | Baltimore, Maryland | 2023IPF.COM
The Business Network for Offshore Wind's International Partnering Forum is the premier offshore wind energy conference in the Americas. The three-day event connects global leaders and businesses in the supply chain, offers unparalleled networking opportunities, and delivers the most timely and relevant updates on the industry, from technology to policy.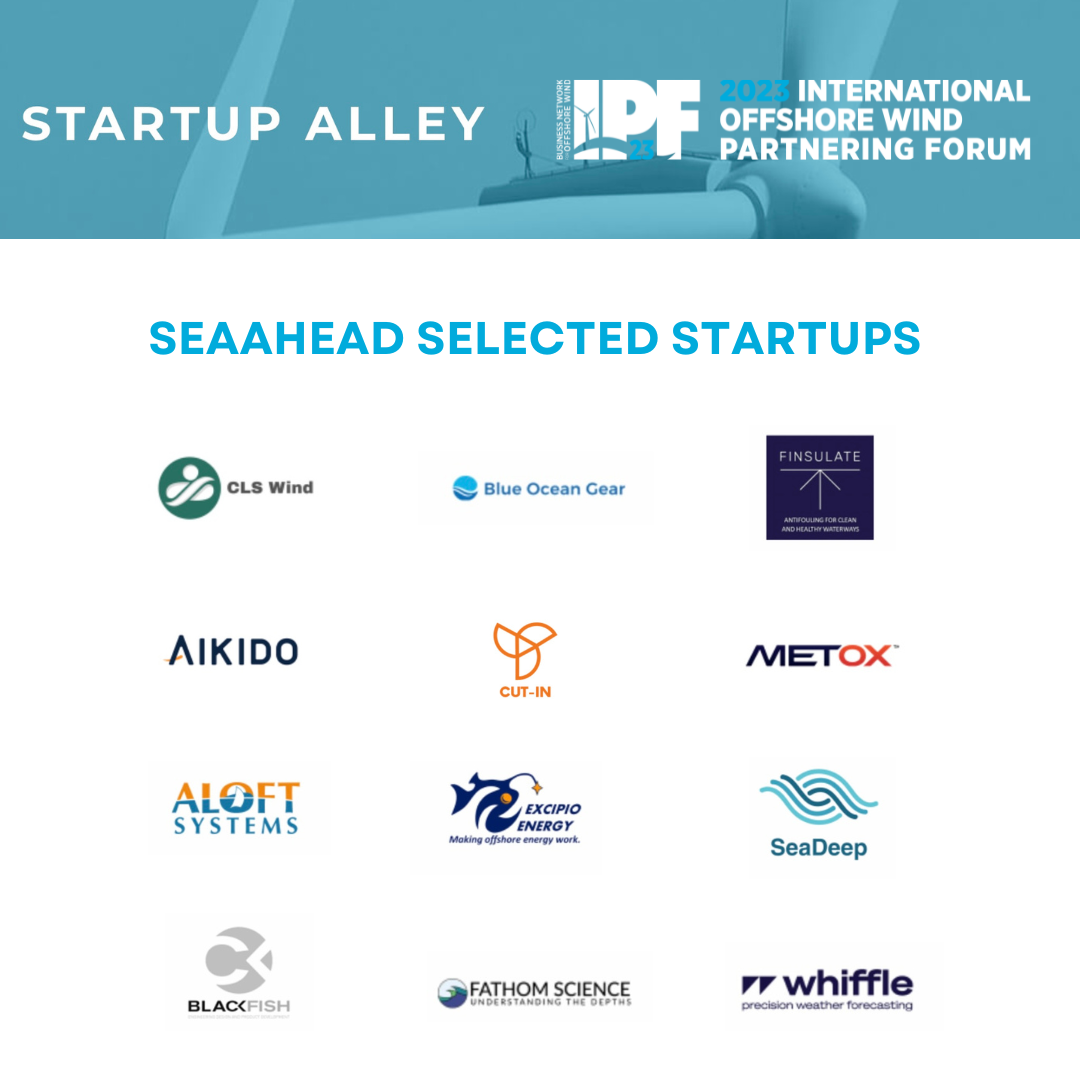 CLS Wind is developing a unique system – applicable both onshore and offshore – to lift ANY size wind turbine component to ANY height, with smaller capacity cranes/vessels . We aim to help all stakeholders (farm owners/operators, EPCs, OEMs, port operators, others) to solve the lack of high-capacity cranes & vessels with this groundbreaking, efficient, safe and economical technology.