CLS Wind Featured as 2023 Supply Chain Accelerator Start Up at Reuters Events: US Offshore Wind 2023
Reuters Events: US Offshore Wind 2023 • Booth #505
Hynes Convention Center, Boston, MA | Booth #505 | #USOW23
www.events.reutersevents.com/renewable-energy/offshore-wind-usa/EXPERIENCE
CLS Wind Featured as a 2023 Supply Chain Accelerator Start Up at USOW23
July 11, 2023 • 12:30 – 1:30 p.m. • Interactive Workshop Room
Don't miss our pitch at the supply chain accelerator lunch and learn. Grab your lunch, hear from and network with our team to learn how you can optimize your next project.
How does the supply chain accelerator work?
• Reuters Events identifies top starts ups from across the value chain
• These startups are invited to pitch their solution during lunch in the workshop room on the first day of the event
•Attendees can meet the startups after and connect!
Why you benefit?
• Enjoy your lunch while hearing from top suppliers and innovators on how to cut your project costs
• Meet the suppliers after their pitch to find your next business partner
• Accelerate the supply chain in the era of offshore wind
"Excellent conference that brings together international experts in offshore wind" – Director, New York Offshore Wind Alliance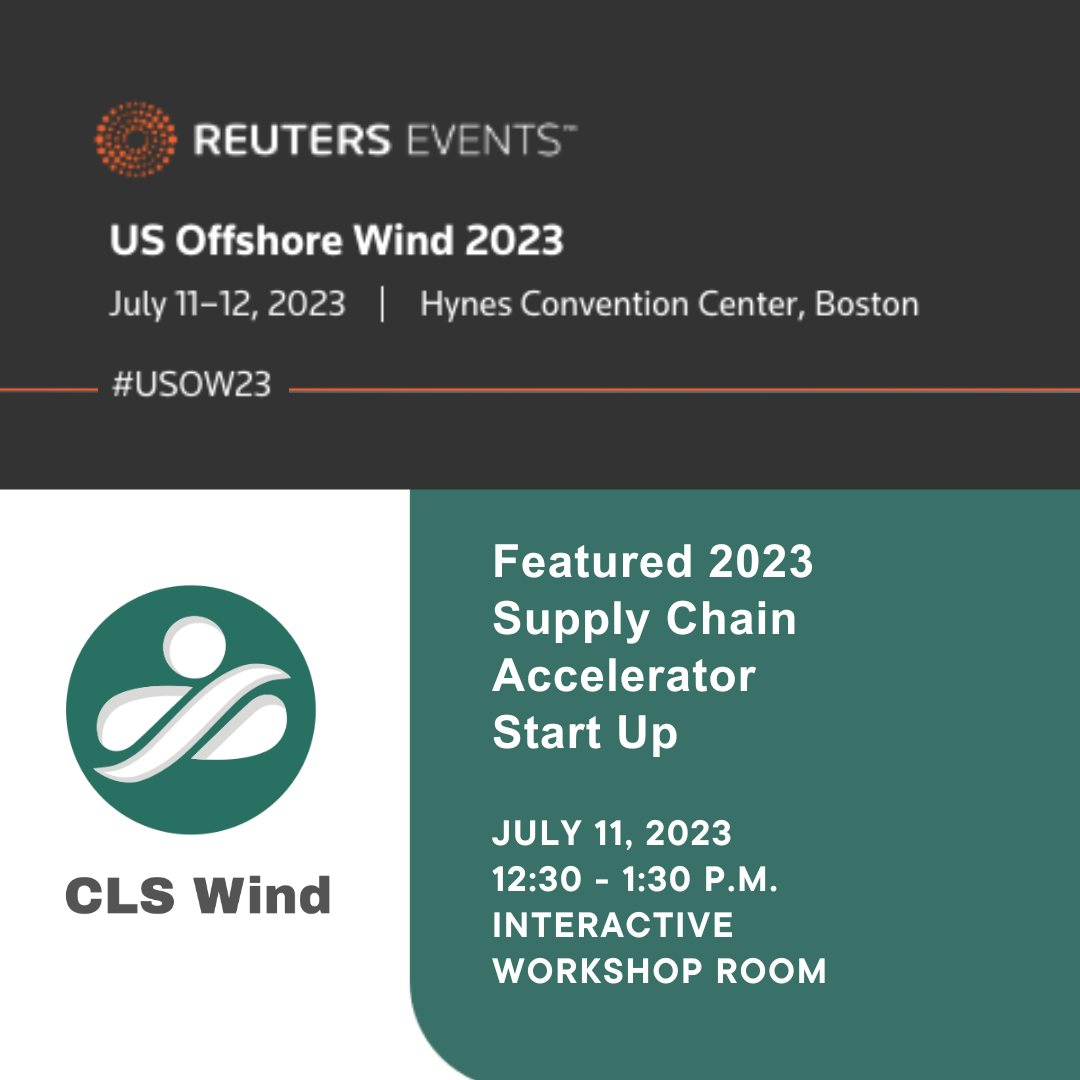 CLS Wind is developing a unique system – applicable both onshore and offshore – to lift ANY size wind turbine component to ANY height, with smaller capacity cranes/vessels . We aim to help all stakeholders (farm owners/operators, EPCs, OEMs, port operators, others) to solve the lack of high-capacity cranes & vessels with this groundbreaking, efficient, safe and economical technology.