CLS Wind Exhibiting at Offshore Technology Conference (OTC) 2023
Booth #2878 • 

Greentown Labs
May 1 – 4, 2023 | NRG Park | Houston, TX | www.2023.otcnet.org
THE FUTURE OF ENERGY IS AT OTC
Since 1969, OTC has served as a central hub convening the best and brightest minds in the world to share ideas, and innovations and discuss, debate, and build consensus around the most pressing topics facing the offshore energy sector.
LEADING-EDGE TECHNICAL INFORMATION
In 2023, OTC will bring a host of new panels and speakers debating and discussing the pressing topics facing the offshore energy sector. Make plans to join the conversations focused on the technologies and innovations needed to provide the world's energy needs in a safe, environmentally friendly, and sustainable manner. Whether it's oil and gas, wind, hydrogen, or other marine resources, OTC provides a central hub for the best and brightest minds in offshore energy. Session topics range from offshore wind, renewables, carbon capture, and energy transition to drilling, completions, and reservoir engineering.
Visit the CLS Wind team at the Greentown Labs Booth #2878 (Hall C), next to the Energy Transition Pavilion.
Learn how we're changing wind energy with our groundbreaking technology for both original installations and O&M!
Click here to access the live, digital Exhibitor Map to locate our team.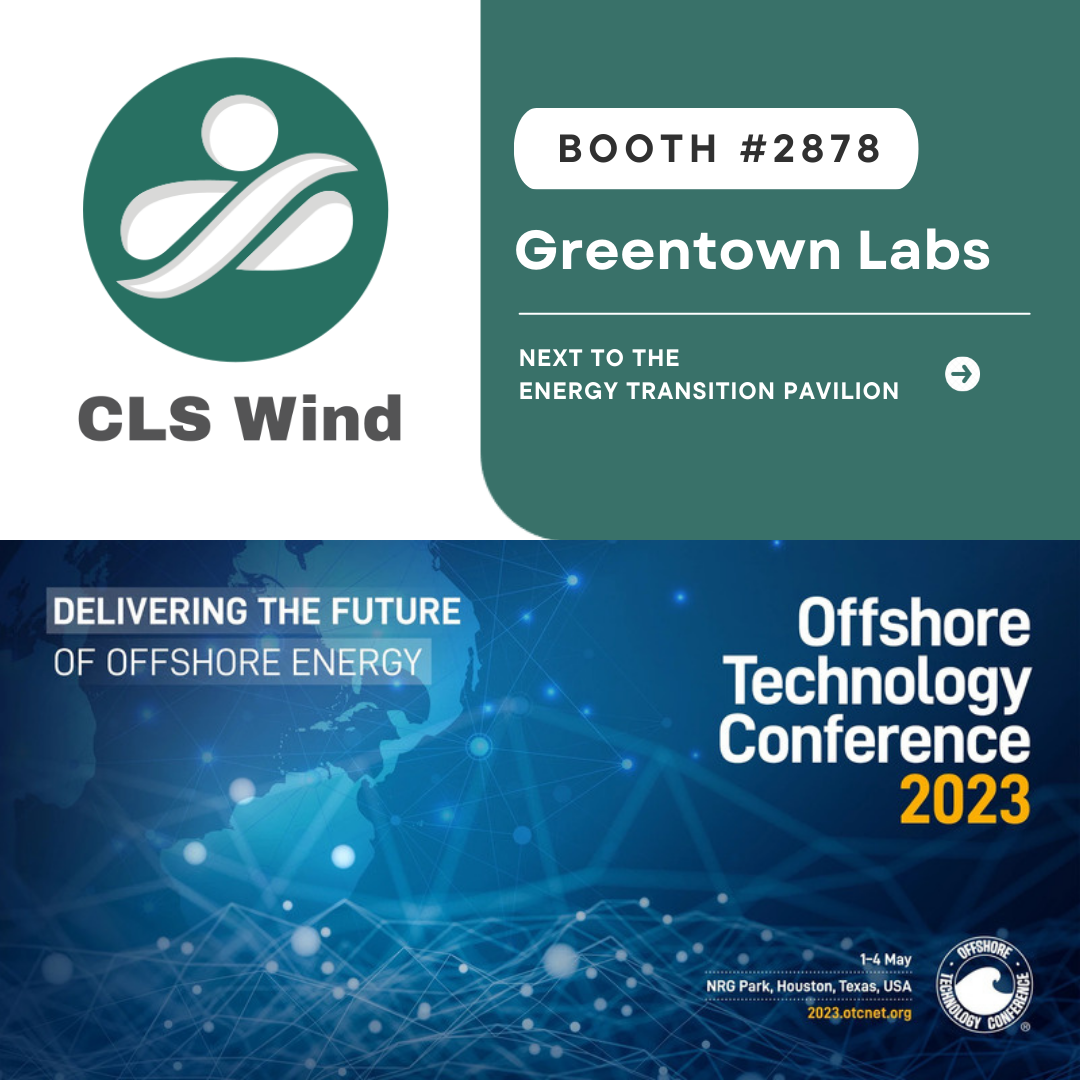 CLS Wind is developing a unique system – applicable both onshore and offshore – to lift ANY size wind turbine component to ANY height, with smaller capacity cranes/vessels . We aim to help all stakeholders (farm owners/operators, EPCs, OEMs, port operators, others) to solve the lack of high-capacity cranes & vessels with this groundbreaking, efficient, safe and economical technology.